Empowered Humans
Empower Humans
Helping others think in ways that is empowering, is the lead domino that creates positive and sustainable change in the world. That is why we are committed to helping you become a lead domino in your life.
Relax, Refresh, Be Empowered
"Don't limit yourself. Many people limit themselves to what they think they can do. You can go as far as your mind lets you. What you believe, remember, you can achieve."
"Your work is going to fill a large part of your life, and the only way to be truly satisfied is to do what you believe is great work. And the only way to do great work is to love what you do. If you haven't found it yet, keep looking. Don't settle. As with all matters of the heart, you'll know when you find it."
"Everybody wants to be famous, but nobody wants to do the work. I live by that. You grind hard so you can play hard. At the end of the day, you put all the work in, and eventually it'll pay off. It could be in a year, it could be in 30 years. Eventually, your hard work will pay off."
You matter. You are important. Who you are matters!
Nkechi Nwafor-Robinson's speech went viral, and now has over 10 million views worldwide, and has been shared over 100,000 times. It has been featured on Power of Positivity, A Plus, InnerLight Media, and Goalcast. Her video has even been showcased at an event in Lagos, Nigeria.

It is a message on love, and a reminder that we matter, no matter whatever circumstance or situation that we find ourselves in.
Join Our Masterclass Programs & Workshops
There is nothing better than being empowered. Our masterclass programs, and workshops offer great opportunities to learn from the great thought leaders who desire to help you achieve success in all areas of your life.
Empowered in My Skin Inc. is a catalyst for change, transformation, and empowerment. Getting people to think in a way that is empowering is the lead domino that has an impact on the world.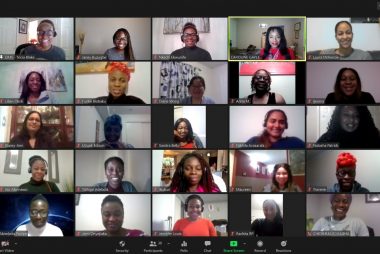 Our programs are full of energy and uniquely designed to support your personal growth. You deserve to be your best self wherever you find yourself. Whether in a personal or group setting, our programming will tap in and pull out the best of you.
All our workshops are led by talented, explosive, and dynamic thought leadership. In a group setting, you will explore and build character traits and skills that will benefit you both personally and professionally.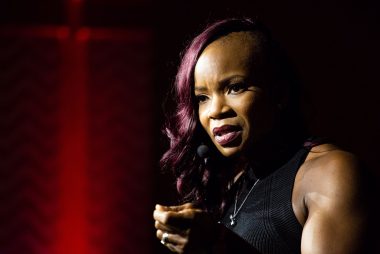 Looking for a high energy, dynamic, and impactful Speaker or Host for your next event?
Learning and Networking Events
At EIMS, we believe that humans are designed for continuous improvement, and that your network is your net worth. So, why not accomplish both superpowers at the same time. Check out our Connect 2 Connect (C2C) events.
Meet Nkechi Nwafor-Robinson. She is an experienced Information Technology professional with more than 20 years in the I.T. space, she has held a variety of progressively senior roles within various organizations including Director, Data Center Operations at Rogers Communications, Delivery Project Executive at IBM, Associate Vice President, Technology Solutions at TD Bank Group, and most recently, Vice President, Technology Operations & Services and Cloud Transformation at Export Development Canada (EDC) – but that is not all.
Nkechi is an entrepreneur, author, podcast host, and inspirational speaker whose "You Matter" speech went viral on several motivational platforms, most recently on Goalcast, with over 10 million views and shared over 100,000 times worldwide.
EIMS will help you unlock your Authentic Self and build a magnetic Personal Brand
Subscribe to receive empowering newsletters and updates on all things "Empowered In My Skin"