360° Group Leadership Program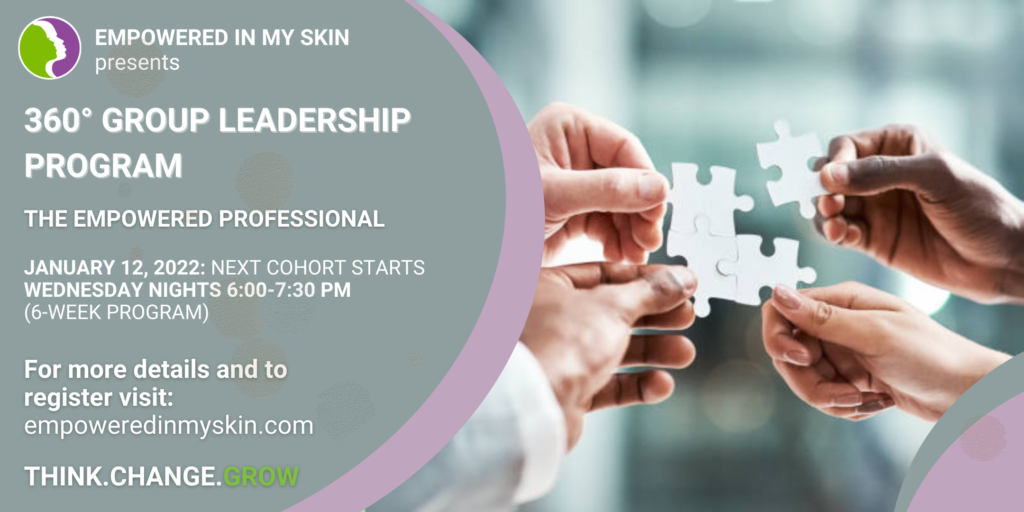 Program Overview:
Empowered humans, empower humans, which creates a domino effect. EIMS programs are one-of-a-kind, designed to help you become a lead domino for empowerment in your life. Explore fresh ways of thinking. Discover exciting new things about yourself. Grow your network, that will serve you for a lifetime.
This program is designed to inspire and enable you to become your most empowered self, in all aspects of your life. Life is created from the inside out. You are more powerful than you think. It's time to fully release your potential and ignite the wheels of purpose and productivity.
Ready to achieve new heights in your career? Desire a new approach in your personal development? More purpose, more excitement, more challenge, more opportunities for growth and advancement? Then this program is for you!
Program Outline:
You'll learn from several experienced industry professionals and global leaders during the program, who will share their insights on the following topics. 
Mindset – how are you showing up for yourself and others. Get ready to be able to discern whether you are the thought or the thinker.

Building Influence – learn how to be an influencer, without having to control situations and/or people.

Thinking Tactically and Strategically – learn the what, the when, and the why of these thinking styles to empower your decision-making capabilities.

Organizational Awareness – the question is not if there is a game, the question is how well do you play it?

Navigating the Political Landscape – learn how to thrive in any environment that you are in. Politics is simply the air you breathe in the environment you are in. It is everywhere, and there is no escaping it.

Coaching vs Mentoring vs Sponsorship – understand the difference between each of these and learn how to leverage them to obtain success in your career and life in general.

Networking – your network is your net-worth. Learn what it takes to cultivate a network of professional offline and online connections.
On completion of this program, you'll walk away with:
Tools, tactics, and frameworks to elevate your personal leadership and sense of purpose.

The skills to face workplace challenges, navigate change, and rise in the face of adversity.

Leadership strategies to negotiate effectively, and drive meaningful and sustainable change in the environments that you work in.

Access to a network of powerful and successful leaders.